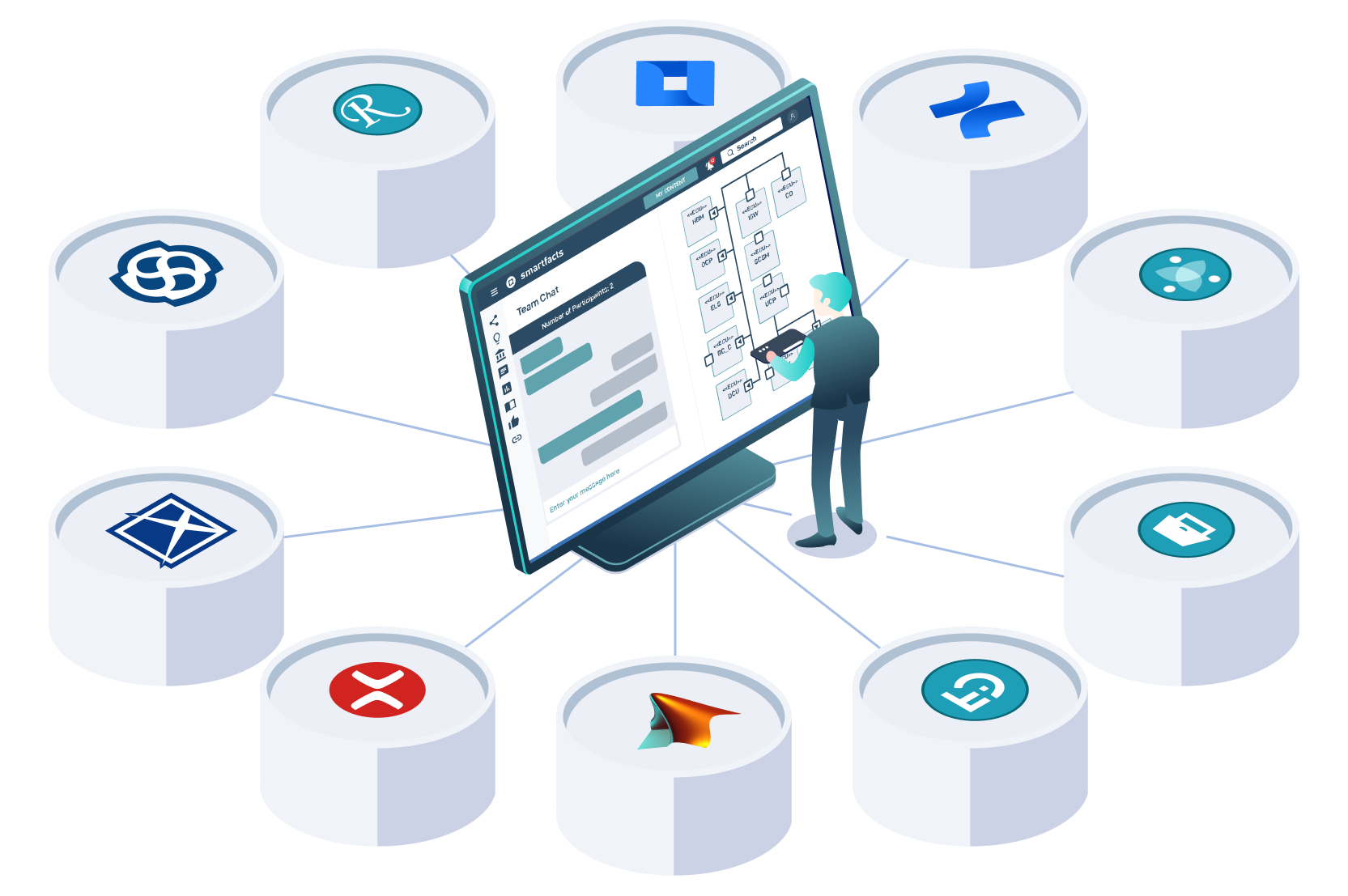 Models & Standards on One Platform
Smartfacts brings the most well-known modeling tools onto one easy to use, yet powerful web-platform:
+ Easy access to models
+ Effective team collaboration
+ Cross-tool link management
You just need a browser to consume all major tool formats: Cameo, Enterprise Architect, Innovator, MagicDraw, Matlab Simulink, Rhapsody in any notation like ArchiMate, BPMN, UML, SysML, Entity Relationship and many more.
One Consistent Access to any Model
Use powerful functionalities like Version Diff, Reviews and Analysis independent of the authoring tool used.
All Smartfacts features are available for all supported authoring tools.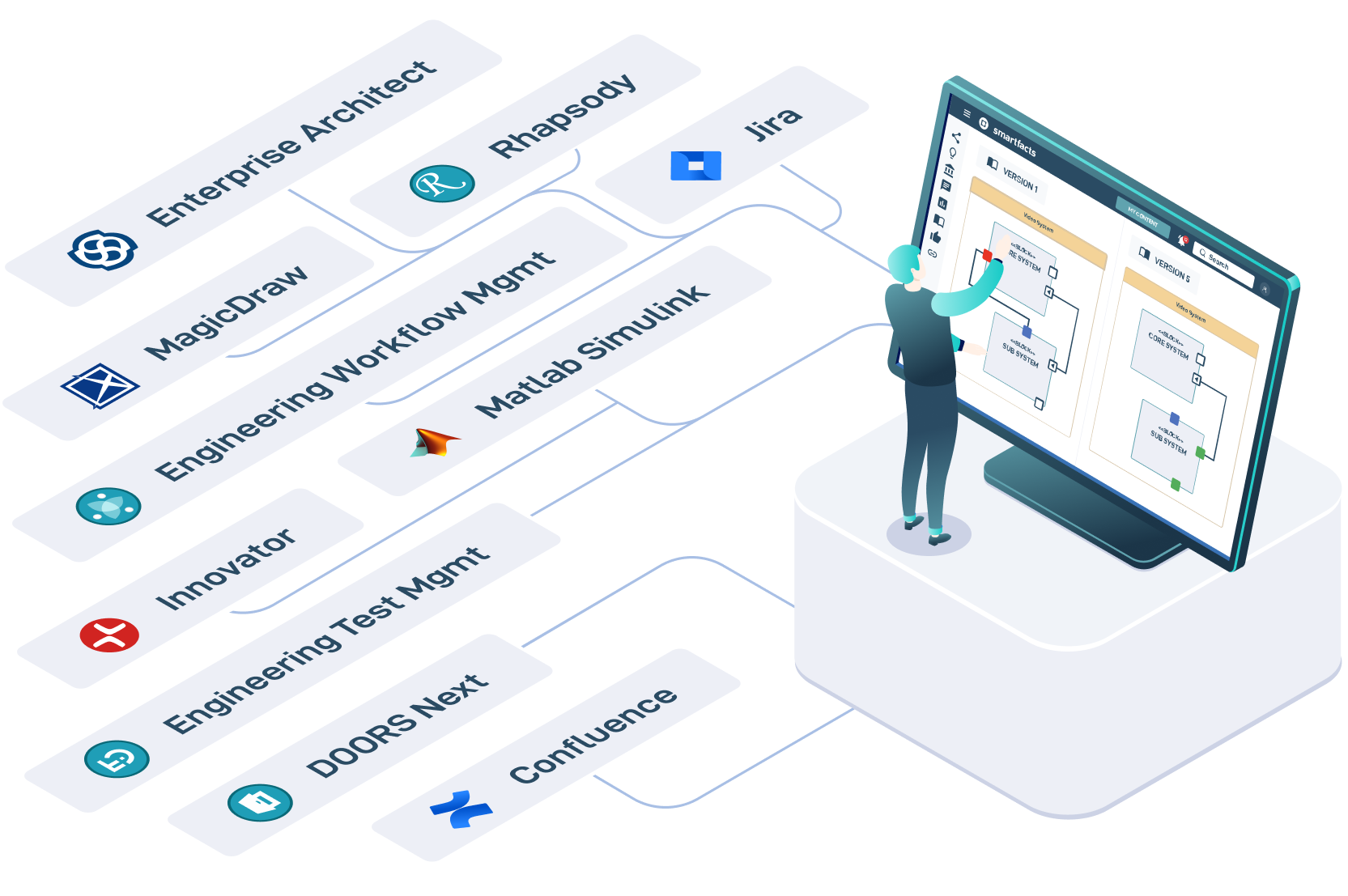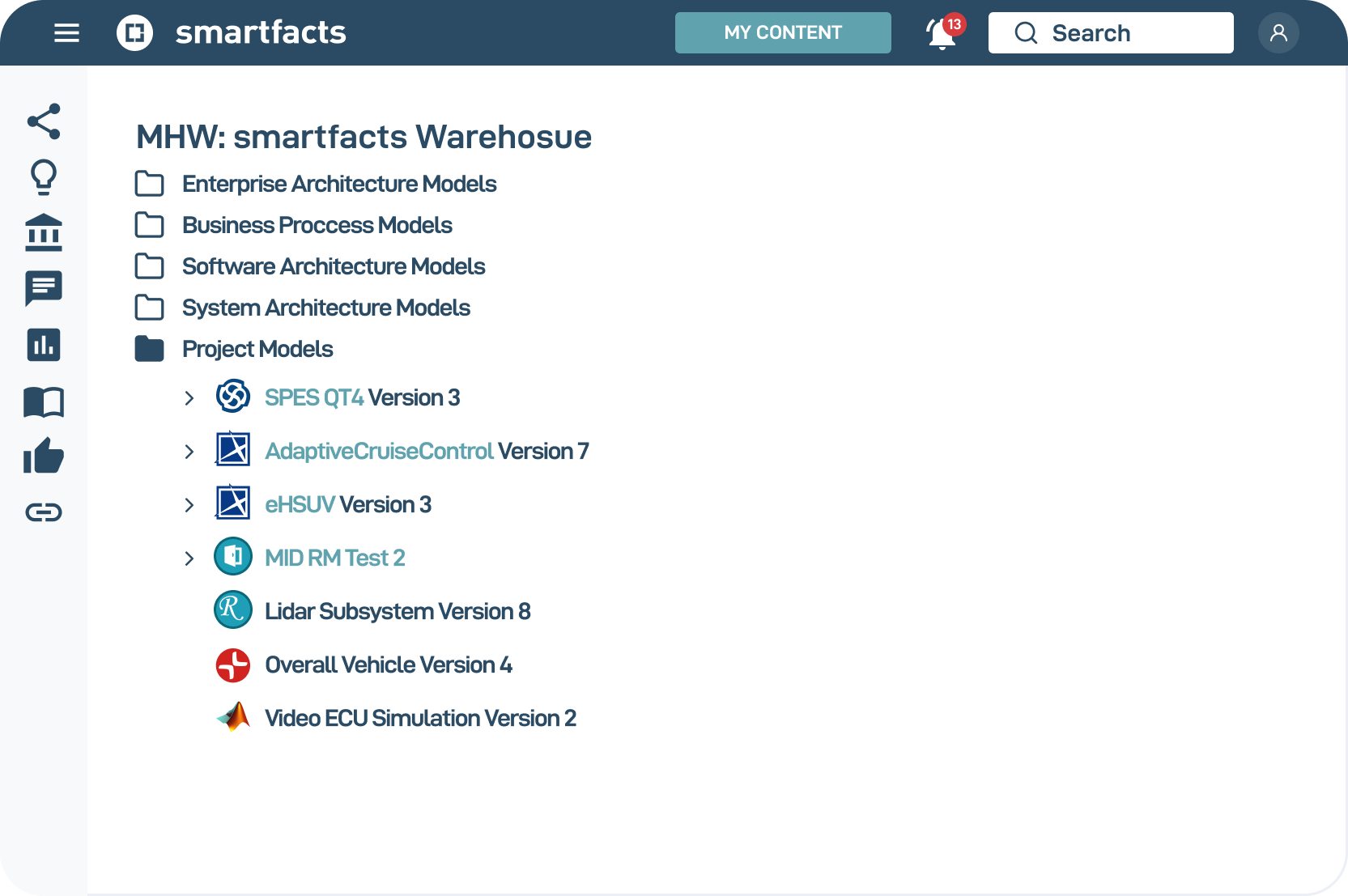 Seamless Tool Integration and Powerful Tool Chains
Use Smartfacts' OSLC and REST capabilities to seamlessly integrate model-based content into your digital thread.
Plugins for all authoring tools supported by Smartfacts add seamless traceability into other tool environments.
Our Consultants will help you to build individual solutions and seamlessly integrated tool chains.
More Value Faster through Effective Collaboration of Disciplines
"Any engineering information in any work environment" is our guiding principle. The requirements engineer traces architecture information in his environment and vice versa.
It has never been easier and more effective to collaborate in a multi-disciplinary team.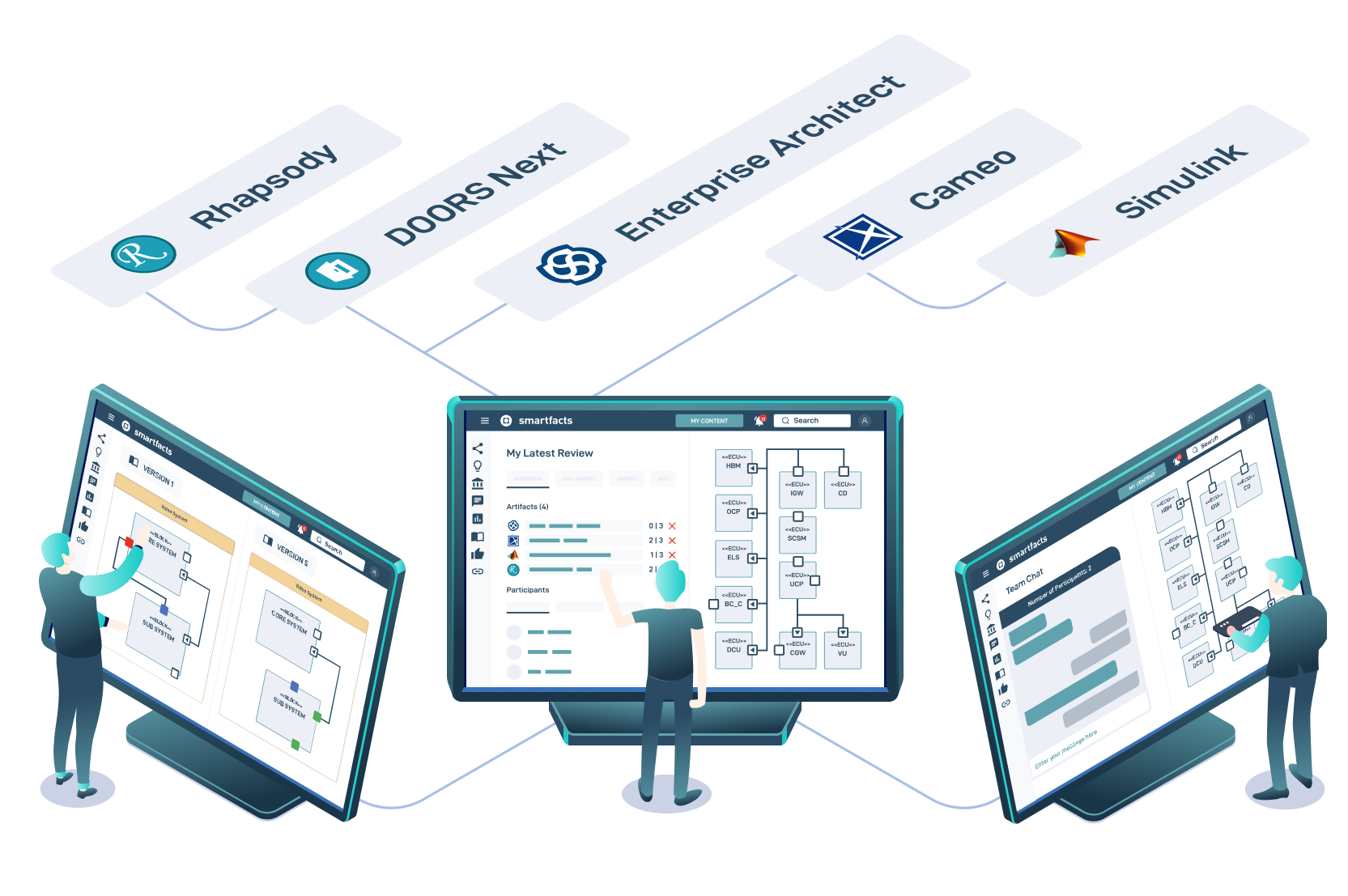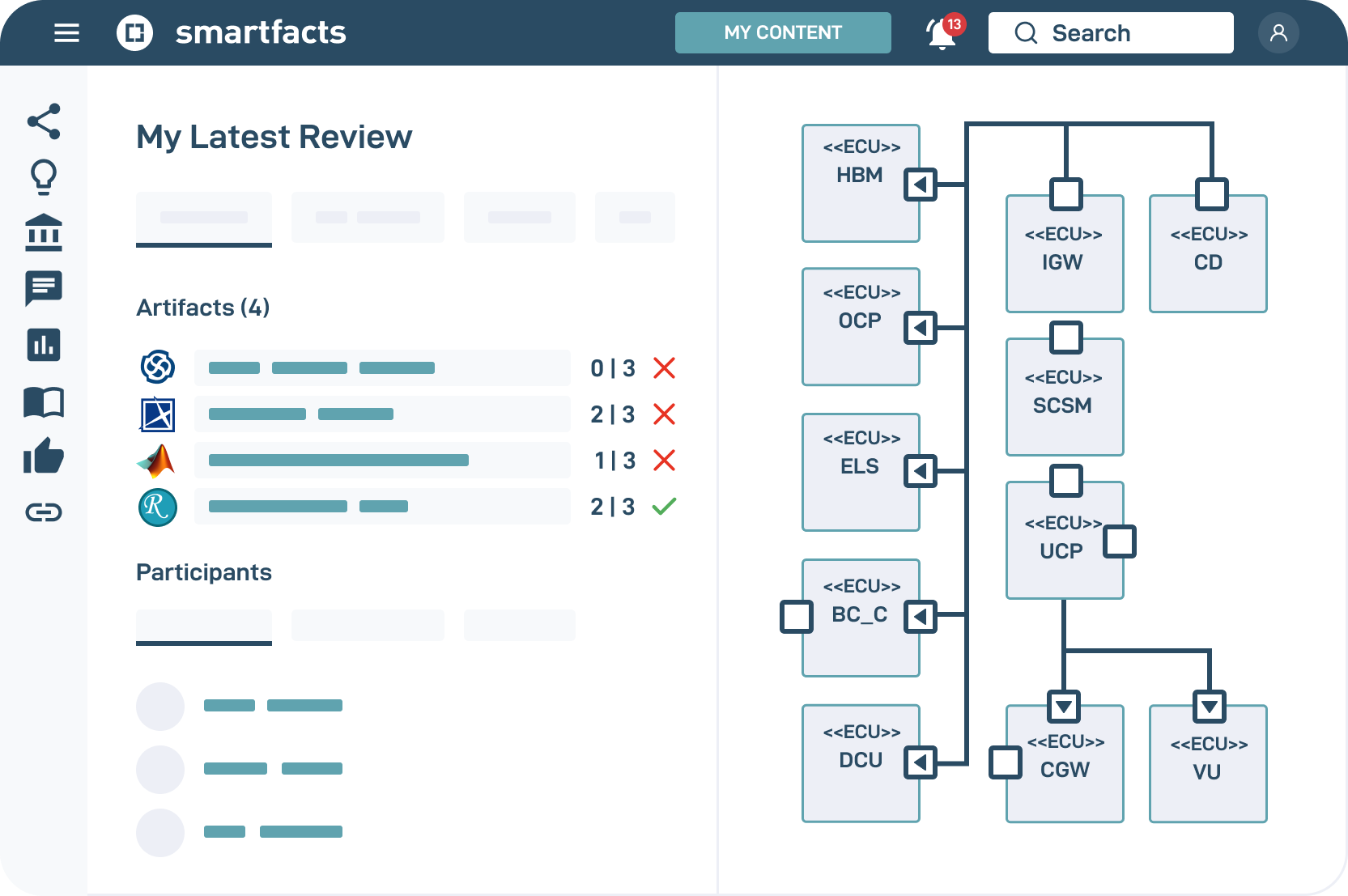 Cross Tool Reviews
Put content into the center of a review. Reviewing a solution often requires artifacts from multiple models authored in various tools. Smartfacts joins all information together in one review.
Model Chat
Use a WhatsApp style model chat to informally discuss details in your team and reference diagrams and model elements in your contributions.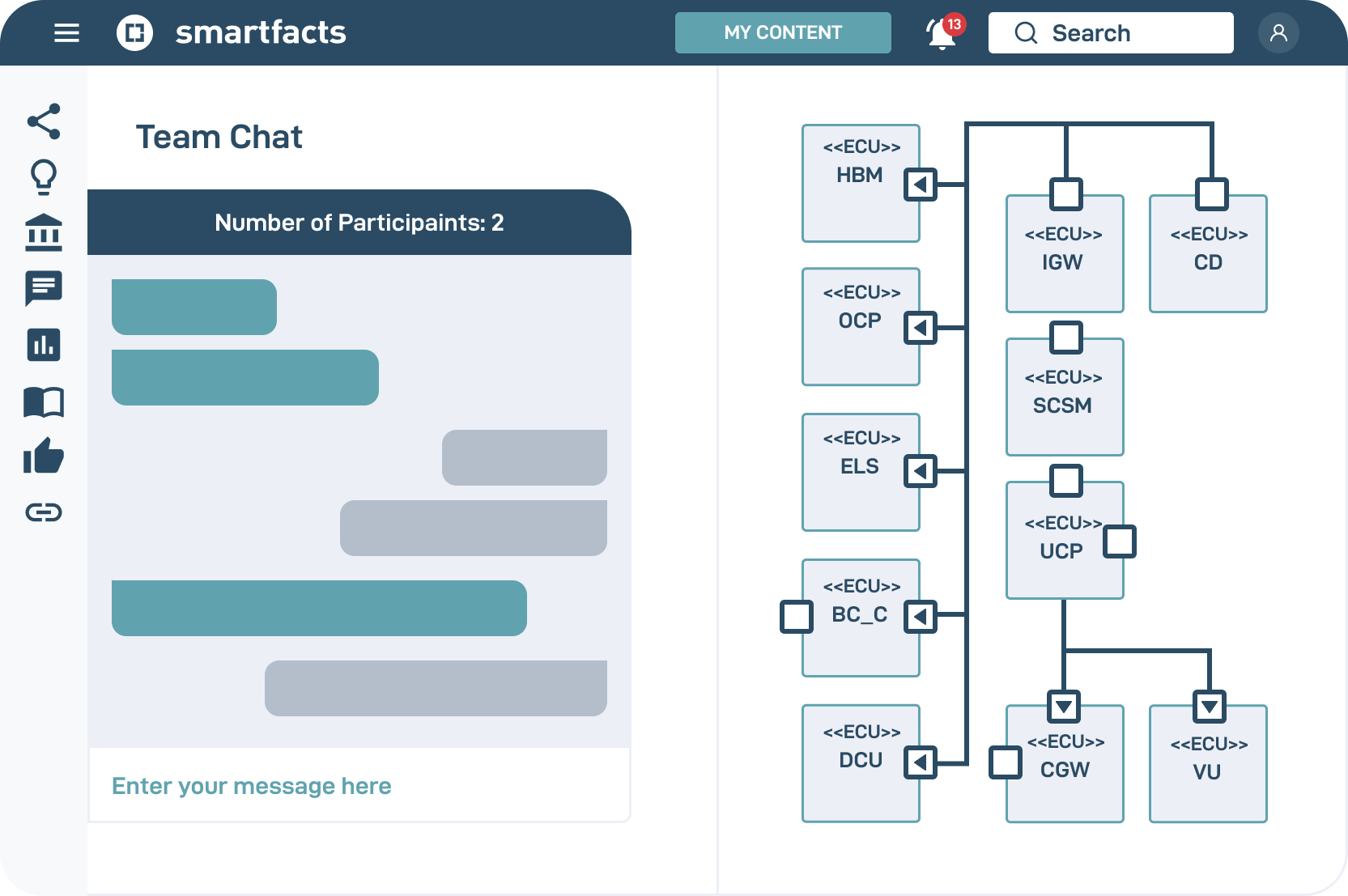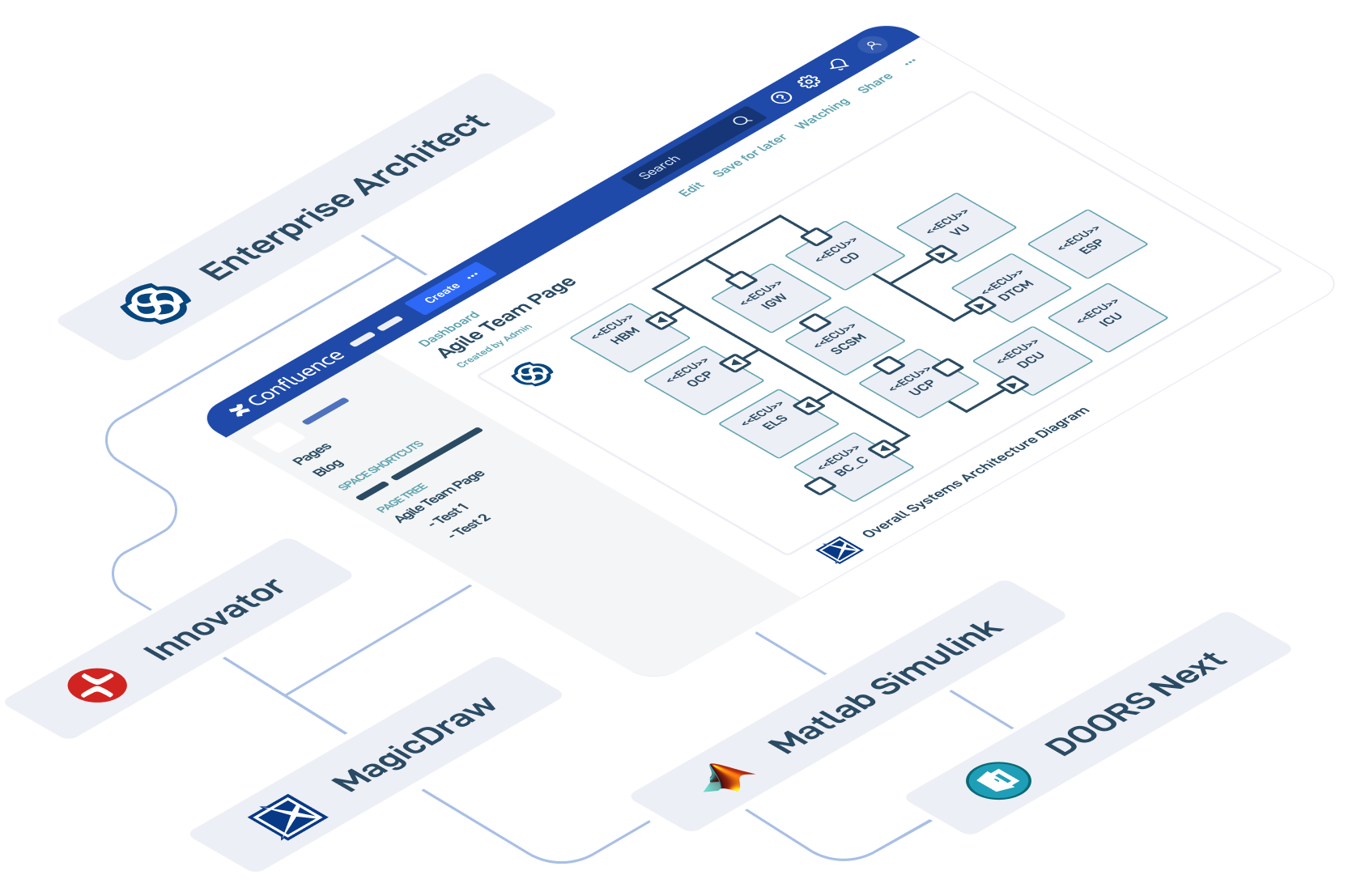 Share Models via Confluence
Simply reference your diagrams on your Confluence page. They will be presented including specific Smartfacts features, like zoom, pan, comment and version diff.
You define if a specific version should be presented or always the latest one.
Linking Model-to-Model
Effectively drive projects with multiple modeling tools involved and manage visual traceability across different tools.
Manage OEM – supplier collaboration across legal entities highly effectively.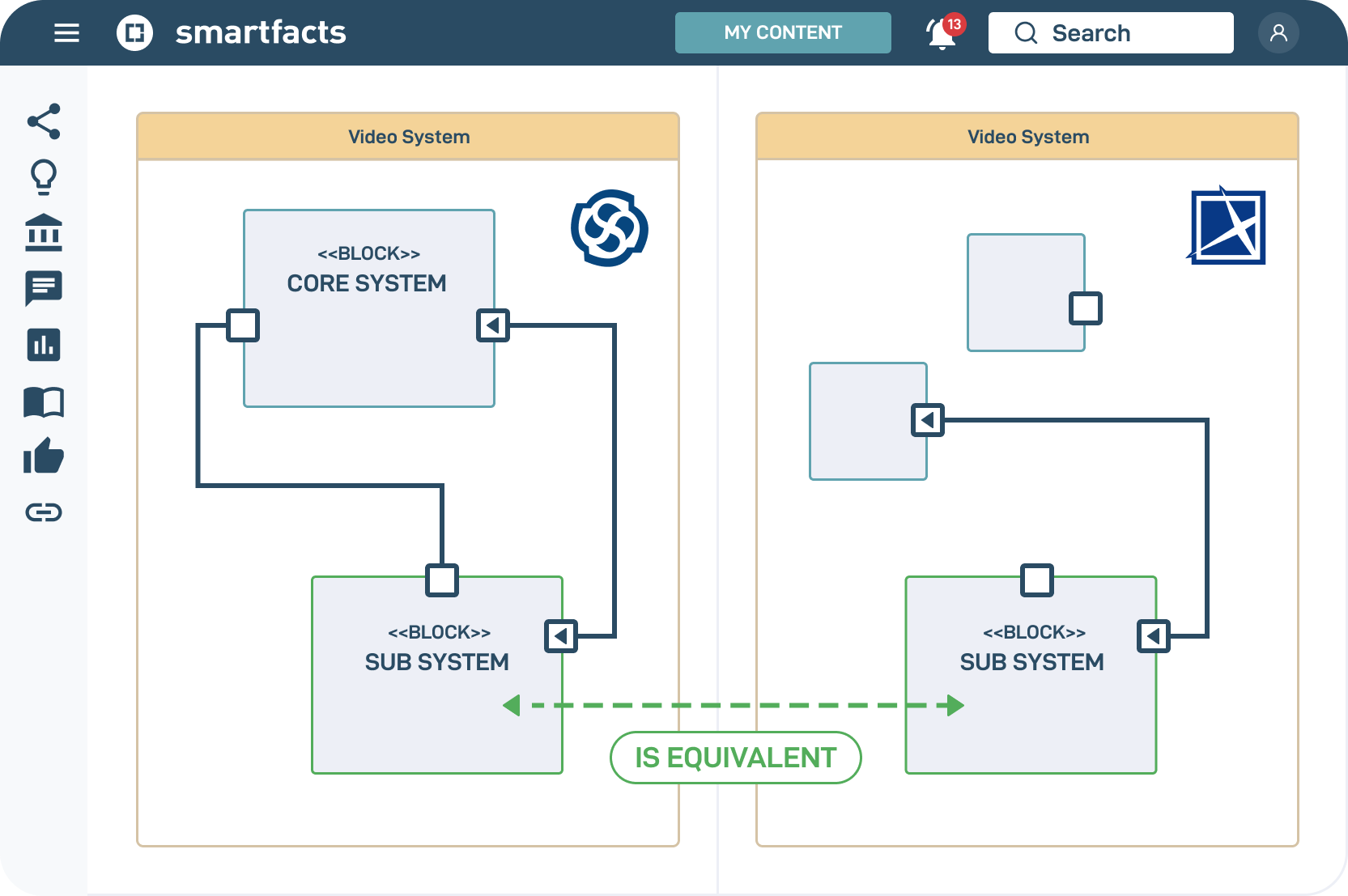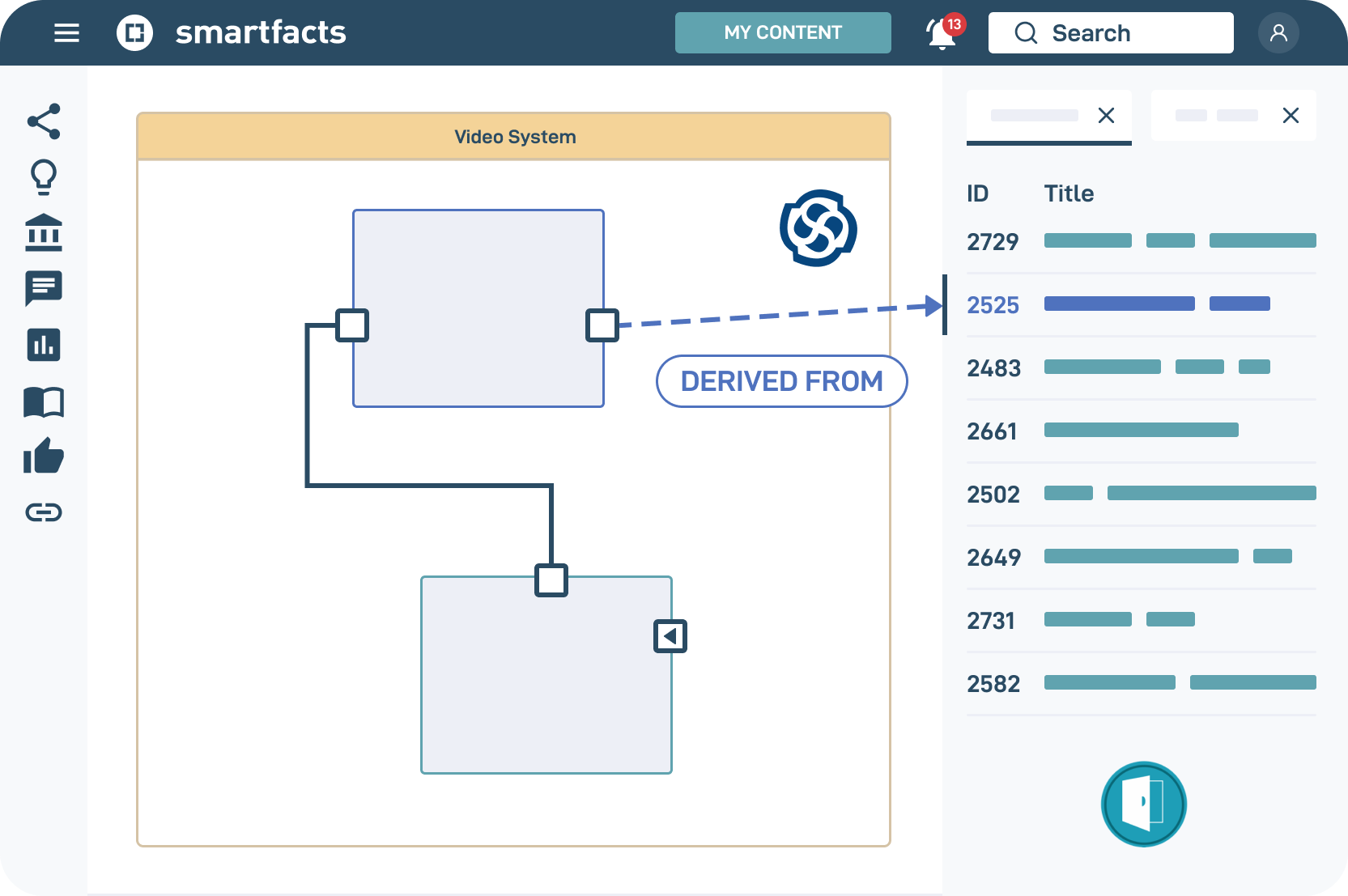 Linking Model-to-Text Information
Requirements are linked visually and super convenient to diagrams and elements.
Any link is visible in the requirements and in the modeling tool.
Requirements are loaded directly into the modeling tools including images, tables, rich text.
Analyze Traceability Coverage
The Smartfacts Analysis Center provides effective analysis to help understand traceability coverage, analyze impacts and so much more.