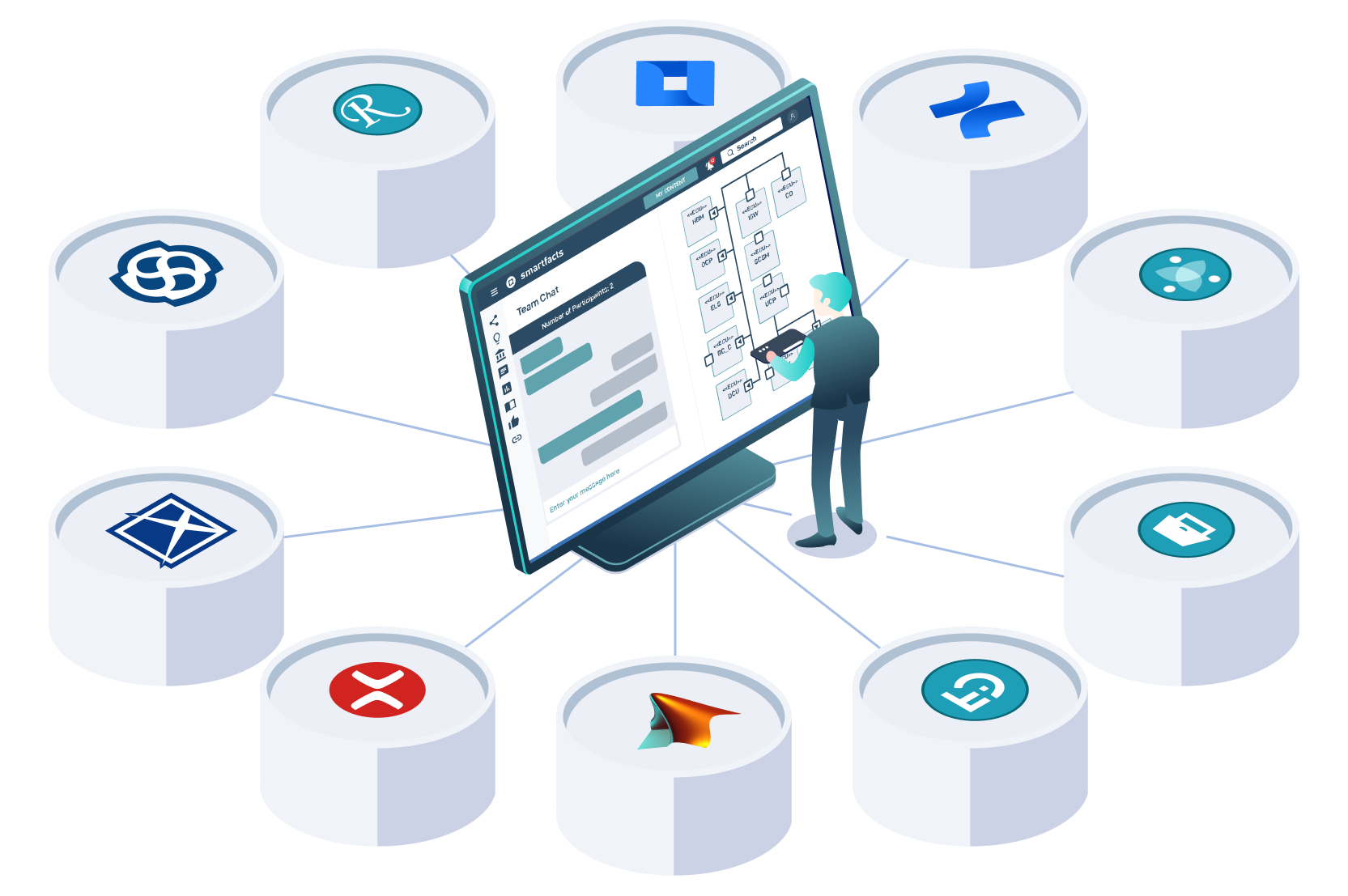 Any Model at your Fingertips
Models are precise and elaborated. They are the perfect information foundation for your agile teams. Provide them with Business processes, Data Models, Software Architecture, Services Definitions and improve speed, accuracy and cost of your innovation processes.
Seamless Access from Jira and Confluence
OSLC is deep in our DNA. Use Jira to bidirectionally link issues with model elements and consume Jira issues inside your modeling tools.
Unidirectionally reference any model based / OSLC based content from Jira text fields or Confluence pages.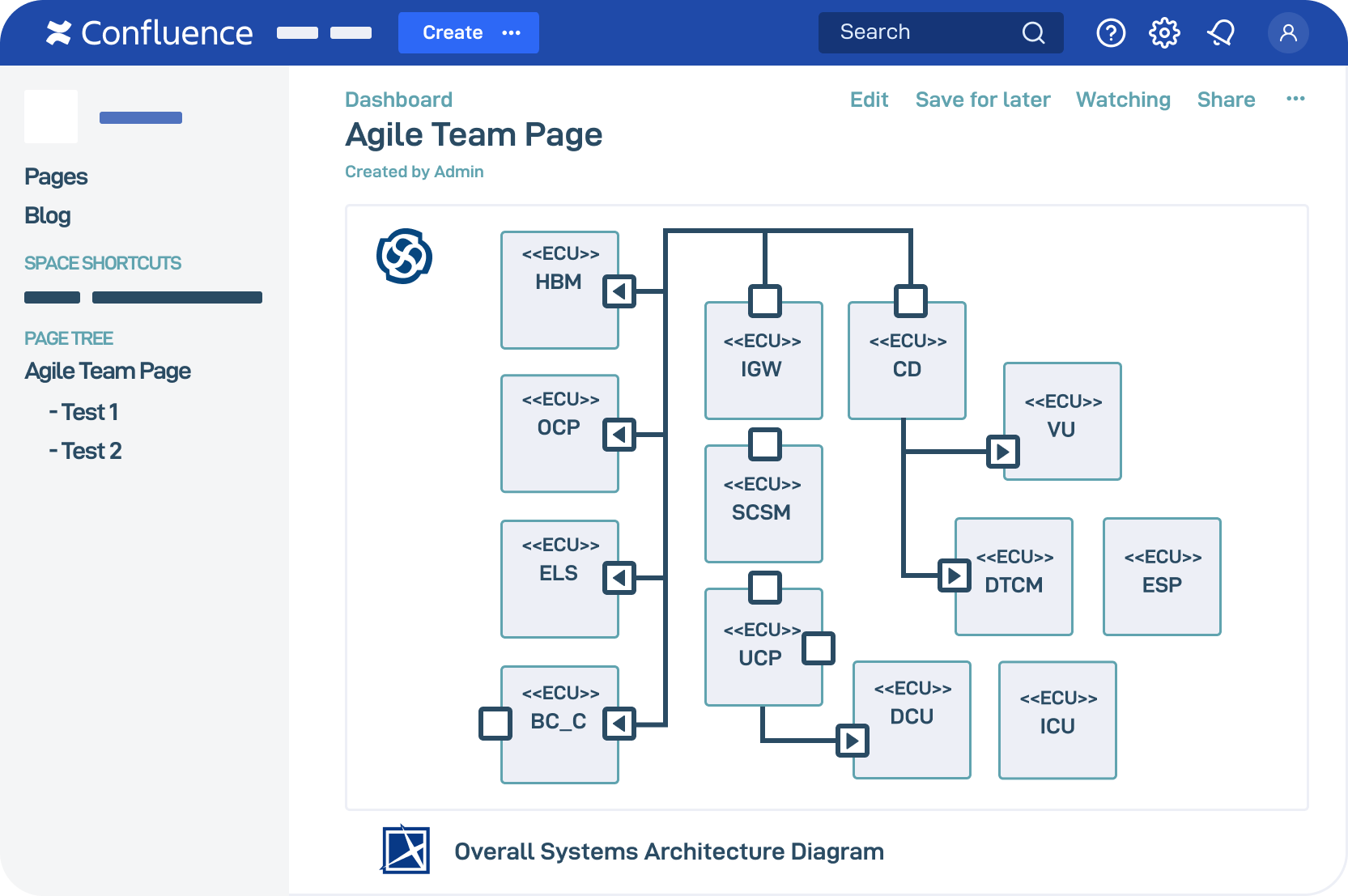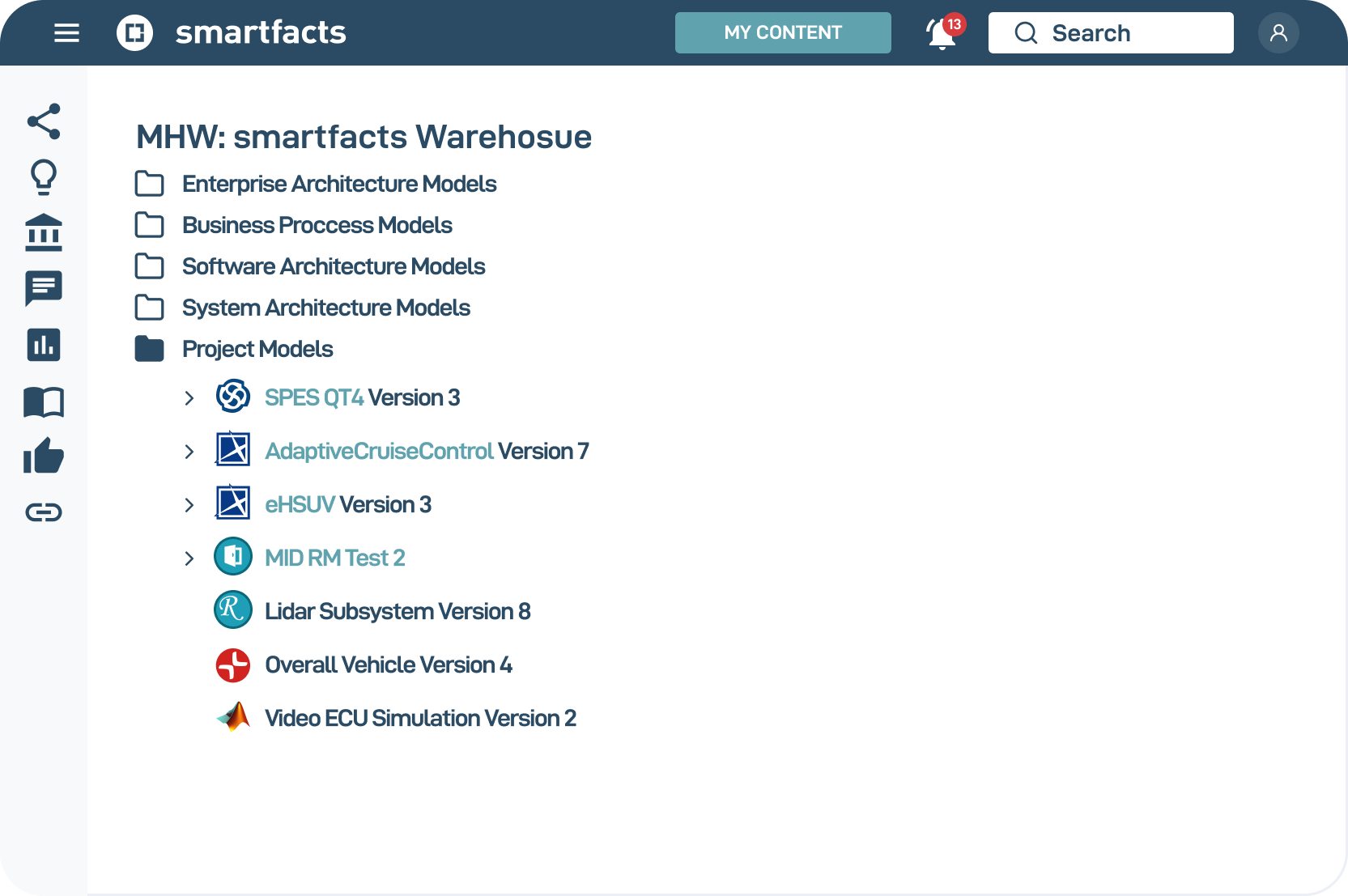 One Project Tree Independent of Tool
Structure your model-based assets in one project tree. Allow to navigate through models just as in the original modeling tool. Every information is versioned.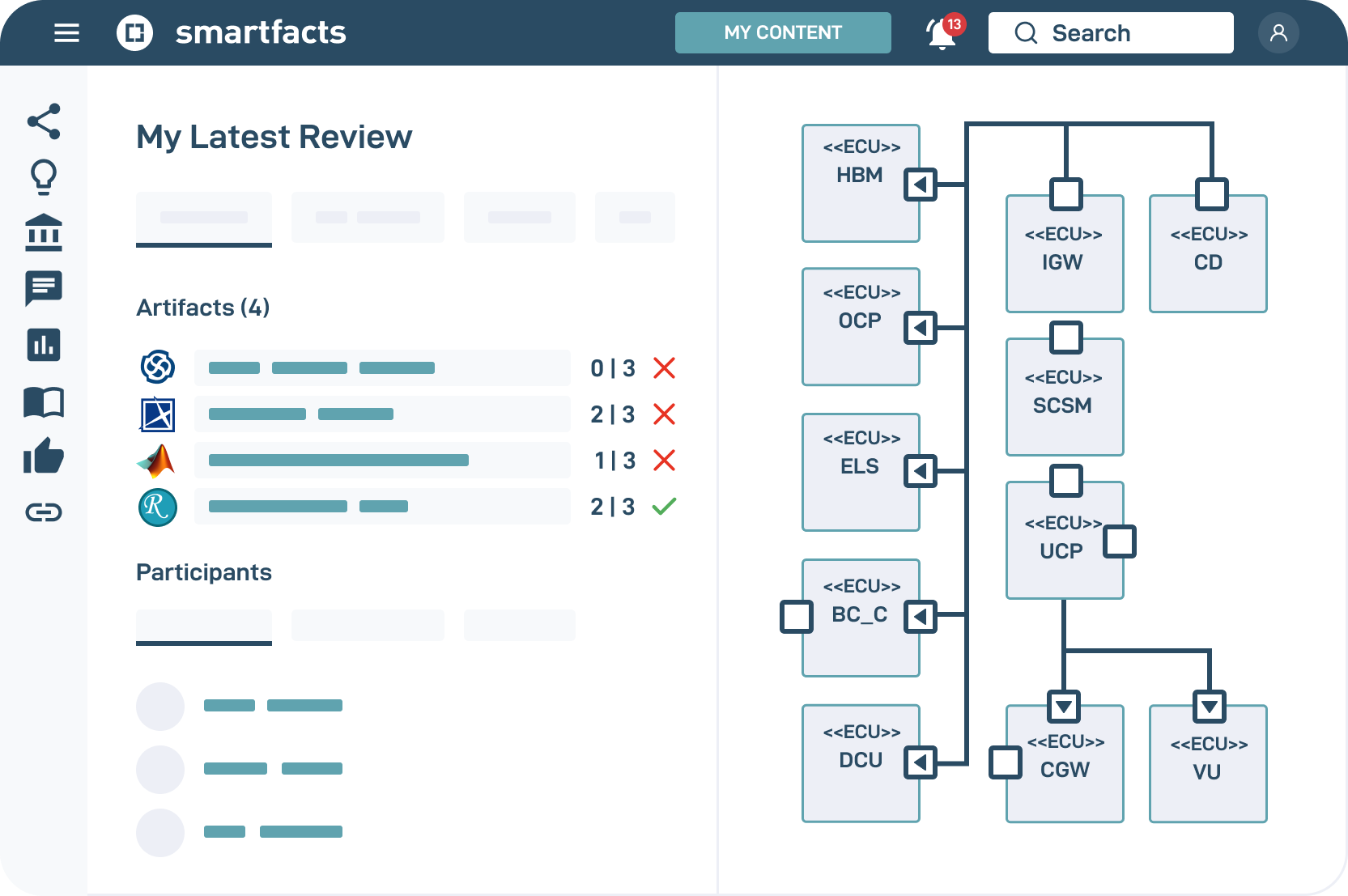 Cross Tool Review
Smartfacts provides a configurable review functionality. Carry out reviews containing content from multiple authoring tools and formats.
Easy Commenting
Comment diagrams and artifacts or reply to comments from within your modeling tool, from within IBM Jazz, from within Jira or Confluence. Just chat between authoring tool, web based Smartfacts and Confluence.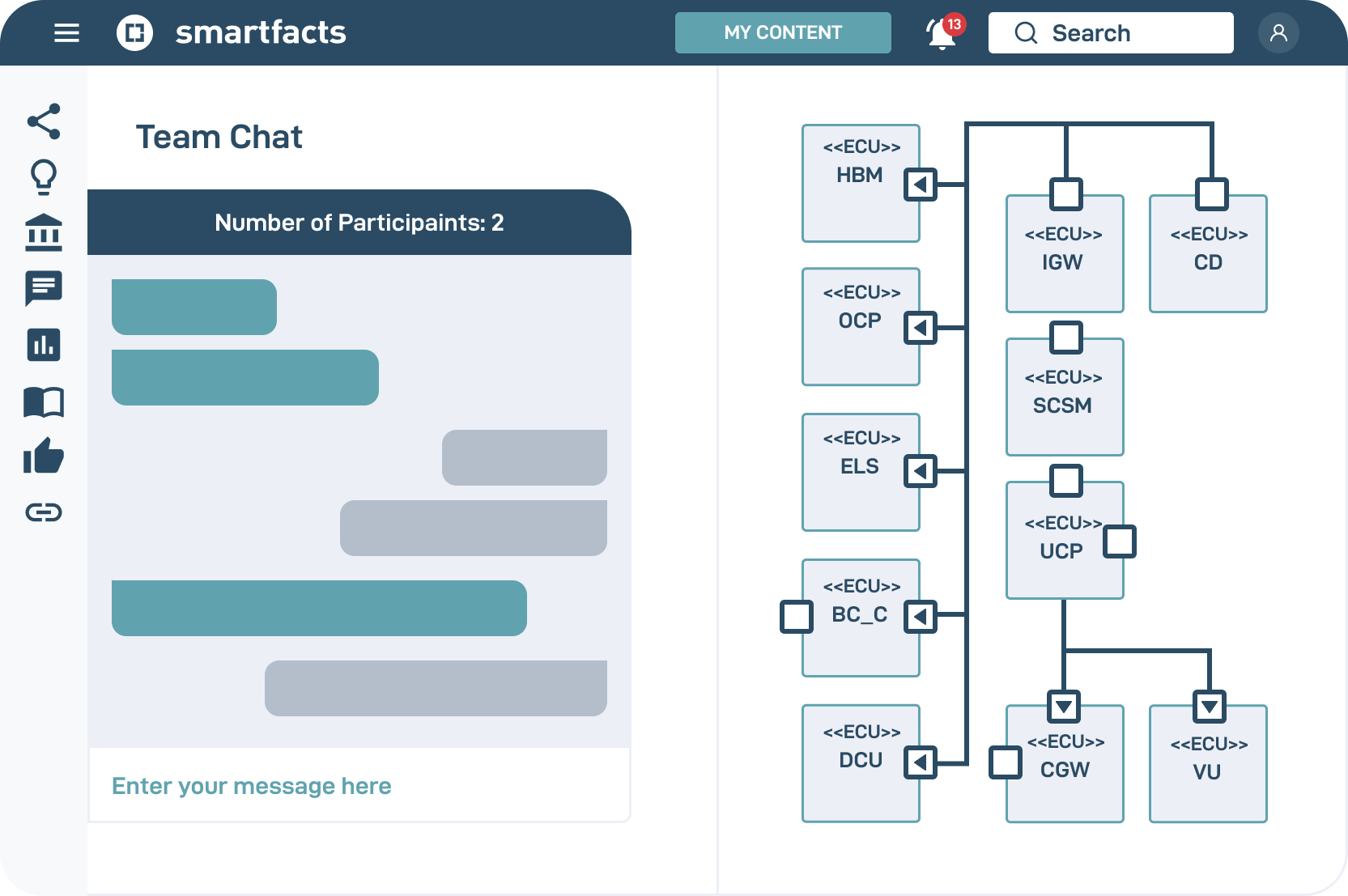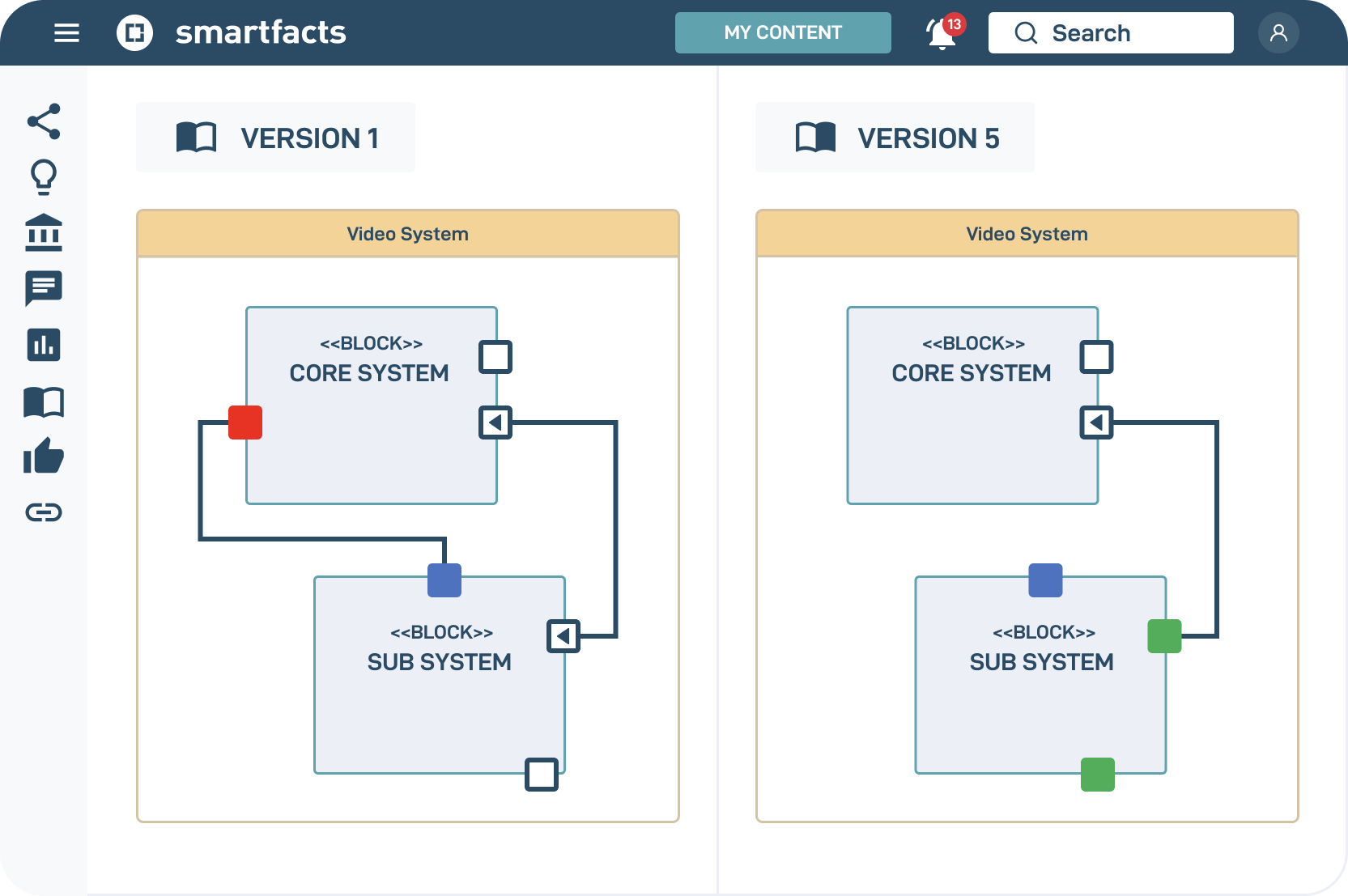 Version Diff
Every information is versioned in Smartfacts. Comparing versions based on model data is a core strength of Smartfacts. Version Diff is supported on model level, diagram level, element level and value level.
Powerful Analysis
Smartfacts brings an own analysis center. This allows to define analysis and store them in the project tree. The results can be consumed in a rendered view or as raw data Excel sheet.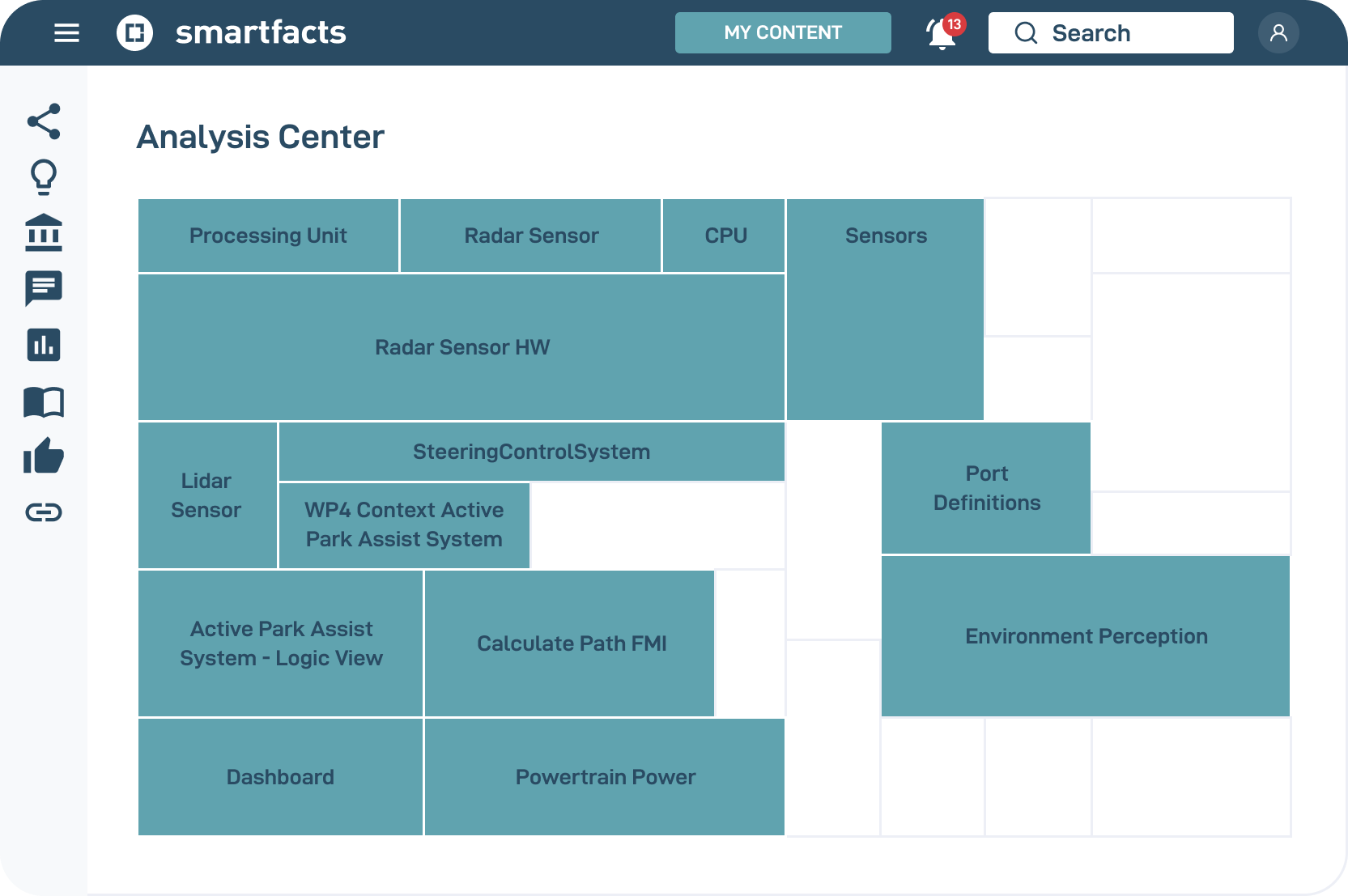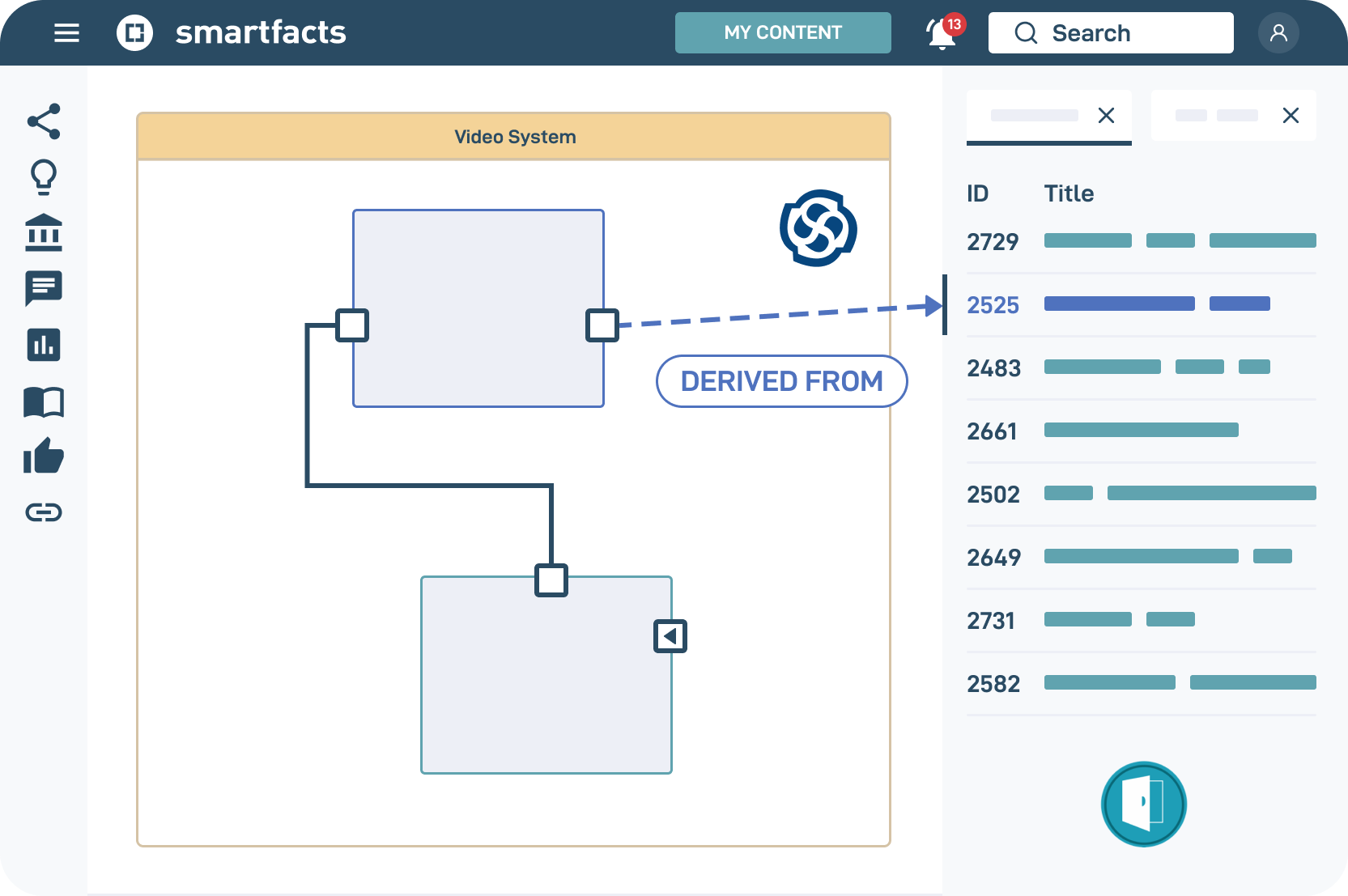 Link Artifacts form Modeling Tools, RM Tools and more
Manage traceability between visual models and textual requirements.
Manage model to model traceability + Analyze traceability coverage.